COURSE OBJECTIVES:
The mission of the department is to develop creativity and critical thinking, nurture aesthetic sensitivity, and build up cultural awareness and effective communication. Our goal is to develop skills, knowledge and positive values and attitudes in the arts. It will enable students to gain delight, enjoyment and satisfaction through participating in arts-making activities, and pursue a life-long interest in the arts.
YEARLY DEPARTMENTAL MAJOR CONCERNS:
To keep a rate higher than day school of Level 4 in HKDSE VA examination by various teaching and learning strategies.
To continue arousing a sense of satisfaction through VA projects and activities so as to attract capable students selecting VA in senior forms.
CURRICULUM:
Secondary 1
Zentangle
Colour Theory
Mask Design
Art Criticism
Still life drawing
Table Mat Decoration
Impressionism Painting
Art Criticism
Secondary 2
Comics Drawing
Rubber Stamp Design
DLKP Skyline + Art Appreciation & Criticism
Chindogu Advertisement
Thank You Card Design
My Store
Portrait Painting
Coaster (Texture experiment)
Secondary 3
Drawing a Hand
Graffiti
Abstract Sculpture Park
CNY Card
Table Clock Design
Fashion Design
Project Learning + Art Appreciation & Criticism
Secondary 4-6
Drawing, painting and design practice related to the HKDSE exam
Art Portfolio
YEARLY FUNCTIONS AND ACTIVITIES:
"Think of a Style" & "Good Morning Class" - Kowloon City Map Design Competition
HKYCA Red Packet Design Competition
2nd Runner-up - 5W MOHAMMAD Hussain
Merit Award - 5W LEUNG Fung Zoe
Merit Award - 5W PACIS Alexa Vernice Soriben
"Stay Away from Drugs Folder Design Competition"
'China National Children's Fine Arts, Calligraphy & Photography Contest'
1st Class Honour – 3C NG Cheuk Ying
2nd Class Honour – 3H CHO Yee Lam
Chinese New Year Card
"The Searcher!" — Art Creation Workshop
Jockey Club "Handmade Wellbeing" Youth Craft Education Programme
Good Housekeeping Poster Design Competition 2022
Merit award - 5L PAU Sum Lui Shanel
Fashion Design Workshop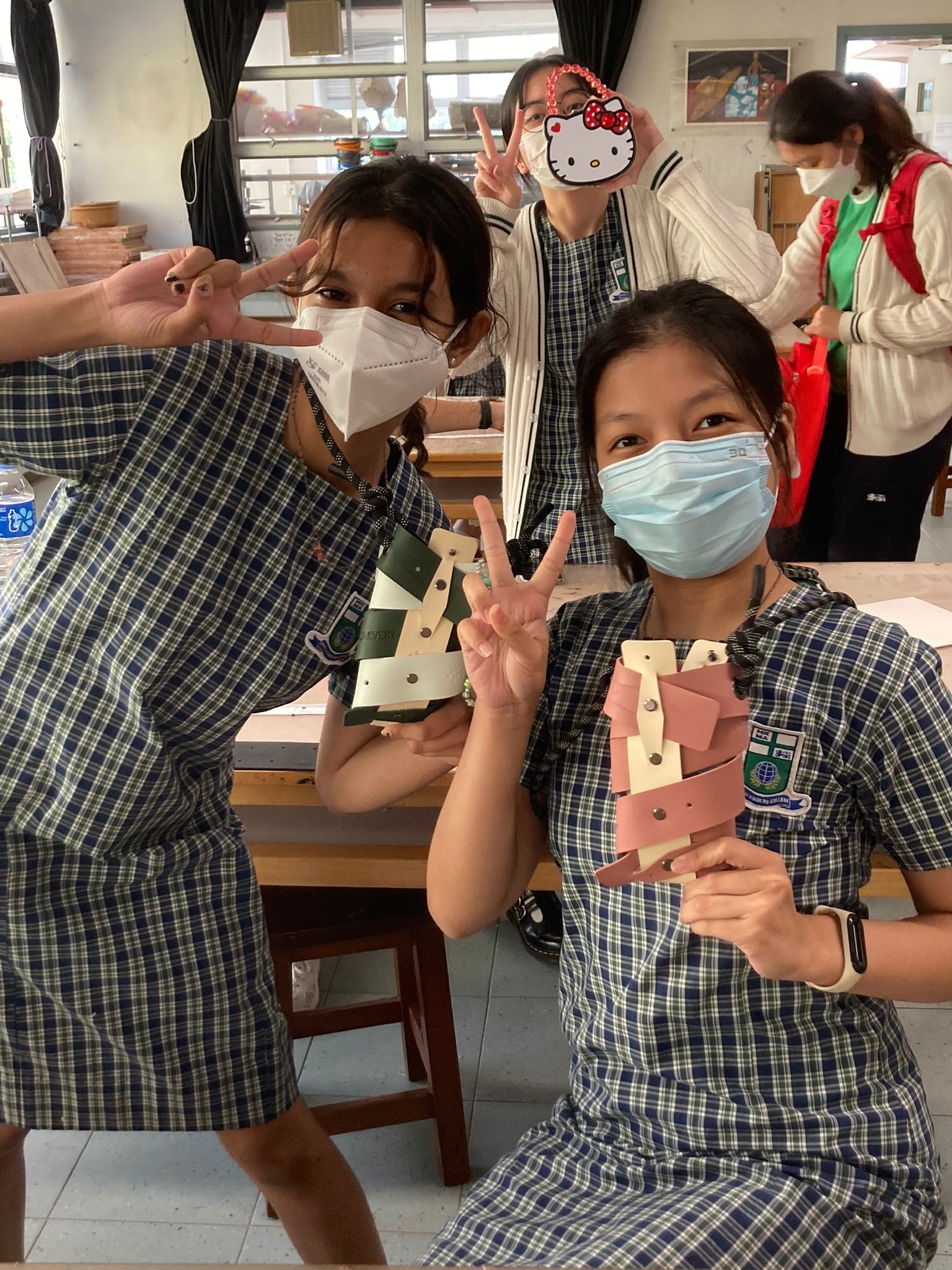 Growth Mindset Folder Design
Illustrated by 6A Choi Tsz Yuet
Illustrated by 6T Lai Fung Ki
Department Member
| | |
| --- | --- |
| Teacher | Subject & Level |
| Ms Sin Ka Wai, Clare | S.2, S.4, S.6 |
| Mr Siu Kam Kuen | S.2, S.3, S.5 |
| Ms On Yan Yi, Fion | S.1 |